Today's Featured Seller

On Sale at AMAZON for $10.95!
Buy this book to get an inside look at the magic world of thoroughbred horse racing! It's both informative and comical as it is told through the eyes of a thoroughbred breeder and owner! Makes a terrific holiday gift!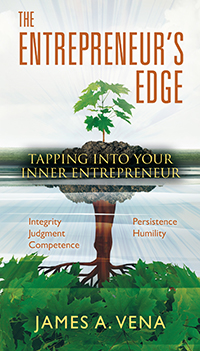 "The Entrepreneur's Edge" The book that helps you tap into your entrepreneurial spirit! An insightful resource on the myth of business ownership utopia and how to really approach personal development and business growth. The award winning book contains the 15 tenets of winning in business and in life, living with a mindset of intellectual humility. Buy it now!
Forgot your password? Retrieve it by texting 516 857 4188
Today's Featured Listings
SPECIAL OFFER - Upgrade today to a Preferred Membership and get one year of unlimited free website listings included. Just $49 when you click on UPGRADE in the Members Area
Welcome to Thoroughlybred.com - Our eBay like website is dedicated to thoroughbred owners and breeders seeking a platform to buy and sell online. We provide easy to use, custom designed templates to help you create great listings to offer for sale; yearlings, mares, horses of racing age, stallions and stallion seasons, stallion shares, racehorse shares, sports memorabilia, equine gift items, books, art, apparel, horse properties and anything that would be of interest to our online of community of thoroughbred owners, breeders and racing fans!
On Thoroughlybred listings may be offered at a fixed price, in an eBay styled auction format or both! Please click on the SELL tab to learn more about listing and our membership upgrades that offer unlimited free listings!
Search by State or Name – Simply enter the State (two initials) you are searching for a horse or stallion, or enter a name in the SEARCH BAR and hit enter!
Use Our Maximum Bid Feature - A Maximum Bid is a confidential proxy bid that is used to bid for you should someone raise the bid. The smallest amount of your Maximum Bid necessary to be the high bidder is used when the system is placing the bid on your behalf. This is a useful tool for those of you who will be away from your internet connection for an extended period of time.
Dynamic Auction Endings - In many of our Stallion Season Auction events, if any listing receives a bid in the last 5 minutes, the auction will be extended by an additional 5 minutes. This will continue until there are no bids received in the final 5 minutes. At that point, bidding is closed for that auction listing. This option is in place to give everyone a fair chance to place the last bid and prevent snipe bids at the last second of the auction event.
IMPORTANT INFO for Participants - We recommend that if you are bidding or selling as a participant in any of our auction events, that you stay logged in to your account in order get up to the minute messages that have been sent to you. Bid notices and outbid notices, important updates, roster changes and the like, are simultaneously sent to your account as soon as they are transmitted. To retrieve your messages, please check your Thoroughlybred message center which is found in the Members Area. Doing so will avoid messages being sent to your spam folder or typical delays between your e mail provider and your account.
Go head to head with other members in our eBay style auctions. Look for the gavel to bid.
Look for the Offer Icon for items where you can make offers to purchase that item at a lower price. Your offer may be accepted, countered, or declined.
Look for the Search Icon after you search or browse a category. Save your search to access later.
Stallion Auctions
Trendy Upscale Sunglasses at Great Prices! Choose from our selection of frames and a wonderful variety of ZEISS Lenses.
Put Your Web Banner Here on our homepage for as little as $10/Month! Contact Us for more information