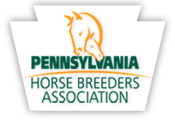 PHBA 5th Annual Stallion Auction January 29th - 31st
The Pennsylvania Horse Breeders Association will be hosting their 5th Annual Stallion Auction event starting on Jan. 29th and ending on Jan.31st. Stallions offered will include Jump Start, Tale of Ekati, Wiseman's Ferry, Shackleford, Afleet Alex, and many more.
The Auction will be held through Thoroghlybred.com. It's quick and easy to register and bid. Proceeds from the auction benefit the PAC and Turning For Home.
KY Stallions Offered- Afleet Alex--Shackleford--Jersey Town--Colonel John--Drosselmeyer--Sidney's Candy--I Want Revenge--Tale of Ekati--Jimmy Creed--Dialed In--Celeb's Posse--American Lion--Perfect Soul--Run Away And Hide--Giant Oak
PA Stallions Offered- Jump Start--Smarty Jones--Wiseman's Ferry--Talent Search--El Padrino--Rimrod--Weigelia--More Smoke--Winchill--Bullsbay--Fairbanks--Medallist--Wildcat Brief--Aisle--Reflect Times--Uptowncharlybrown--Senor Swinger--Mad Flatter--Sir Shackleton--Got The Last Laugh--Well Spelled--Norman Asbjornson--Power By Far--In The Woods--Banachek--Andiron--Victory Isle--Capitano--Black Cry(FR)--Mad Flatter--Partner's Hero--Comedy Show--Albert The Great--More Smoke--Weigelia
MD Stallions Offered- Dance With Ravens--Friesan Fire--Cal Nation--Freedom Child--Bandbox--Redeemed--Buffum--Super Ninety Nine--Bandbox
WV Stallions Offered- JJ's Lucky Train
OH Stallions Offered - William's Kitten
FL Stallions Offered- Two Step Salsa--Drill
Please contact Geoff at the PHBA for more information. (610)444-1050
The PHBA is responsible for all aspects of the Pennsylvania Breeding Fund, including administration and promotion as well as the maintenance of the official registry of PA-Bred race horses and Pennsylvania stallions.
A not-for-profit organization, the PHBA represents and serves its members in every aspect of Pennsylvania's Thoroughbred breeding industry. PA-Breds have preferred starter status in all overnight races at PARX, Penn National and Presque Isle Downs, with the exception of certain races whose specific conditions outline additional preferences, such as certain turf races and starter handicaps. In these races, PA-Bred preference is general to the sub-groups of entrants.
Please go to Frequently Asked Questions and Why PA-Breds? to learn more about the Breeding Fund program or call the PHBA office with any questions.